My old friend Jacob 'Sydian' Olsen [Dec 12, 1975 - Aug 12, 2019] pictured here far left from an In Gowan Ring band photo circa 1996; I believe this is in a Seattle cemetery.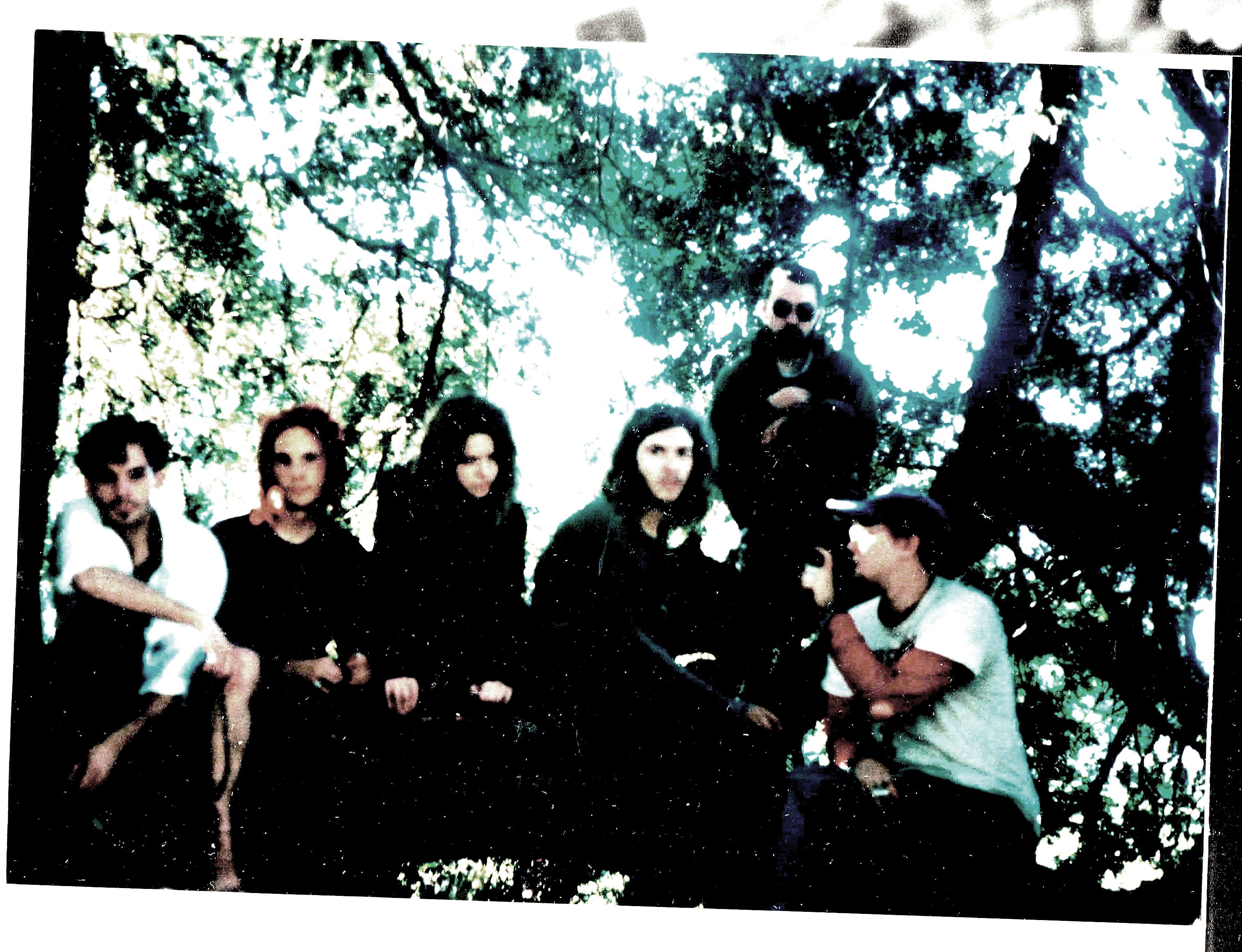 In the short period of time he was in the band we traveled through the northwest, played some concerts (Paris theater et al.) and had many extended all night jams… 
There was the one summer we often frequented each other's company in pursuit of the sublime and the beautiful, and we sometimes found it. 
I am so glad I had the opportunity to catch up the last two summers after 20 + years.  He had some surprising things to say about our short time together back then – and it was certainly a bit surreal to see him after all this time, since our youthful association was so intense and relatively brief.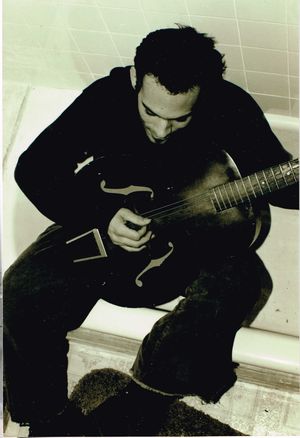 This is the only song of his I had a recording of.  We recorded and arranged it to use for "Pscikidilik Psyrkuz vol. 3 – Vaudeville in Viscous Veneration and Virtuous Villainage" ..that is still left unfinished since 1996.  The picture of him playing guitar in the bathtub was the one he gave me to use on the album notes (I don't know who took it).  I've been carrying the recordings and pictures around with me in hopes to actually finish this sometime – I'm sorry he won't get to hear it. 
I think he once posted something similar to this Carl Jung quote:  "No tree, it is said, can grow to heaven unless its roots reach down to hell."  
Jacob had his share of both.